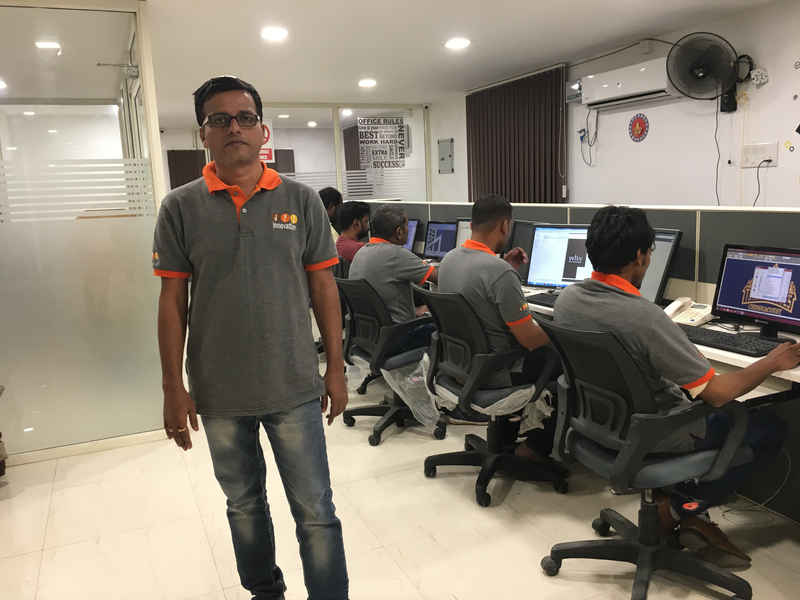 Welcome to JPG Innovation LLP
, it is headquartered in Chennai, India, with an integrated solution to produce virtual artwork and embroidery digitizing, company with over 150 employees offering services to the decorating industry worldwide.
The story of JPG Innovation started in year 2006 as a Graphic Design service company with a motive of one stop solutions to digital mock ups to customers, Apparel and Promotional Product manufacturer Industry across the world.
Our Industry veteran Gowrisankar, Director of JPG Innovation, started his career in a Graphic design organisation as a Designer and later he started his own company as JPG Innovation LLP.
We at JPG Innovation strive hard to provide satisfactory digitizing to our customers focusing on overall quality along with maintaining industry standards.
Quality and Turnaround time are the two important pillars in this service industry, which enables a long strengthening bond with our customers.
Using advance software for the desirable output ensuring customer satisfaction and continued support for any edits thereafter. A suitable solutions to ensure our client gets full integrated solution to their need.
Our employees are our pillars, without them our journey of servicing you, is impossible.
Founded
Started with mock-up of Art graphic a motive to help businesses grow
2006
Along with Graphic mock ups we added service of Embroidery Digitizing and Image editing
2013
We spread our wings by adding solutions to Package mock ups
2020
112 Happy customers with 1790 users
2023
Hear what our amazing customers say
Wyane Cherry
Outsourcing have never been my cup of tea. But Prem coordinated with me to ensure smooth transition. JPG helped us to cut down our expenses. Thanks!
Kevin U
Just want to thank you for your help in getting me for this digitized file. Thanks to you coming to the rescue, we were able to complete the project for my client.
Chris Weishar
We have used the services of JPG Innovation for several years and the service has always been exemplary
Guy Fortier